Media > Photos: Broadway Community Chorus
Kander & Ebb and Songs for the Holiday Season
This December's concert, directed by Adam Wiggins, featured music by John Kender & Fred Ebb, as well as holiday music. The chorus performed for the first time at the Marc A. Sorca Hall at the National Opera Center of America.
Musical director Michael Lavine
Musical director Michael Lavine
Spring 2016 Concert
Music Director Michael Lavine directed a concert with a focus on the classic songs of the past 30 years. .
Baayork Lee Honored by the Westchester OCA
On Saturday, November 14, The Westchester & Hudson Valley Chapter of the Organization of Chinese Americans honored NAAP's Baayork Lee. The Chorus also performed at this special event in Tarrytown
NAAP Spring Forward Concert 2015
A Concert featuring the songs of Anya Turner & Robert Grusecki took place on March 27, 2015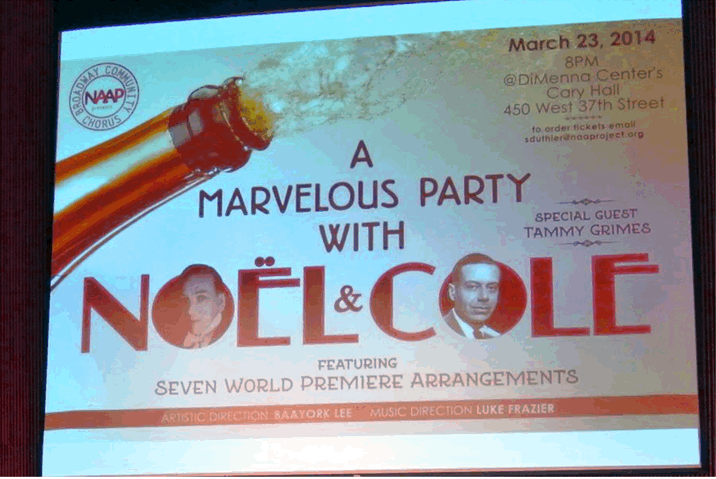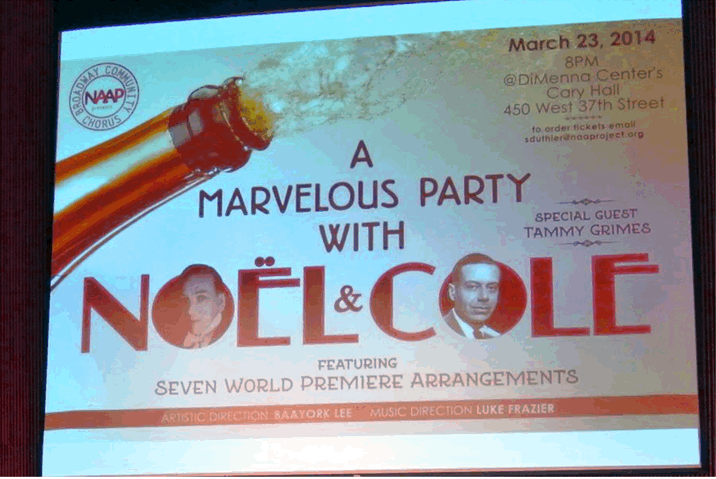 A Marvelous Party with Noel & Cole
The Chorus performed at The DiMenna Center's Cary Hall on Sunday, March 23, 2014 with a concert of Noël Coward and Cole Porter selections. They were joined by special guest artists, Tammy Grimes and Ali Ewoldt. Audience members were further entertained by the NAAP Dancers, Gillian Munsayac, Marcus Shane, Enrico Rodriguez & Anna Lee Wright.
The Broadway Community Chorus Sings at the St. Regis
​
Christmas 2013 Concert
Chorus director Luke Frazier conducted the chorus in singing holiday classics.
naap chorus group shot-thumbnail
naap chorus group shot-thumbnail
NAAP Chorus 2013
Chorus members rehearse at the Yung Wing school in New York's Chinatown, and perform at the Lunar Moon Parade.
naap community center caroling_edited
NAAP Chorus 2012
The inaugural season of the Chorus brought the chorus to Times Square and the Cutting Room.